Skip Navigation
Website Accessibility

Blue Hen Quilt Shop News!

---
Things to look for in this month's Newsletter...
Quilted Sneakers!

Make your own! Details in the newsletter!
Barbara Persing will be here Saturday, August 12th! Lecture and Workshop!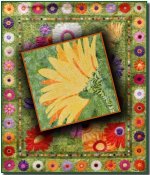 The Bernina 790 Pro is here - Yours could come with lots of FREE Accessories if you hurry!
Many other Berninas are offering FREE Gifts with Purchase too - Come See for Yourself!
HandiQuilter is coming in October! Four Fabulous classes!
Join us for great inspirations, discounts and even a few prizes!
Melody Memory Bear Class in October. Ran out of room in our newsy Newsletter ;-)
Please click on the Newsletter link to inspire your imagination!
Newsletter Link

Roll your mouse over the words and find the links.
Click on the links in the newsletter to take you to our website for more information.

Blue Hen Quilt Shop
705 Interchange Blvd, Newark Delaware 19711
302-533-5215 www.bluehenquiltshop.com