Skip Navigation
Website Accessibility

Blue Hen Quilt Shop Class Blast

---
Thank you all for subscribing to our Newsletter!

This email newsletter is packed with inspiring pictures.
Your email program may hide these pictures until you click on a button to display the images!
Click that button! It's worth it!


Class Blast! Need something to do - come join us!

---

Long Arm Rental - Saturday time available!


We have a rare bit of time for Long Arm Rental on Saturday, July 28th. 10:30 to 4 (or there-abouts). Two spots available. Call the shop if you want to take advantage of this opportunity! You can easily get a queen size quilt done in that time. (Must have taken the training class first :-)



---
Strip Club
Saturday, July 28th 9:00 - 10:00 $10
Just look at our beauty!

Make n Take with Jody Bitzel
Your very own Chatelaine!
Saturday, August 4th 9am - 10am $5


Beginner Quilting with Mitzie Keys
Starts August 8th 6-9pm $75
This class meets for five sessions!


Atlantic Flyaway with Jackie Mowday



Saturday, August 11th 9:30 - 3:30 $40




A great Studio 180 project! Make these flying geese with Deb Tucker's Wing Clipper tool! Fast technique - lots of geese!




New Ruler of the Month Club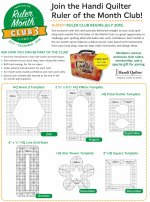 These rulers are pretty cool! They work for both long arms and sit down/home machines Check them out here! $29 a month for six months or save 10% by paying in full - $156.60! Each month we will have a lecture/demo and play time with the featured ruler! Starting in August!


Farmer's Market - New Block of the Month starting in August!
7 month commitment - $28.95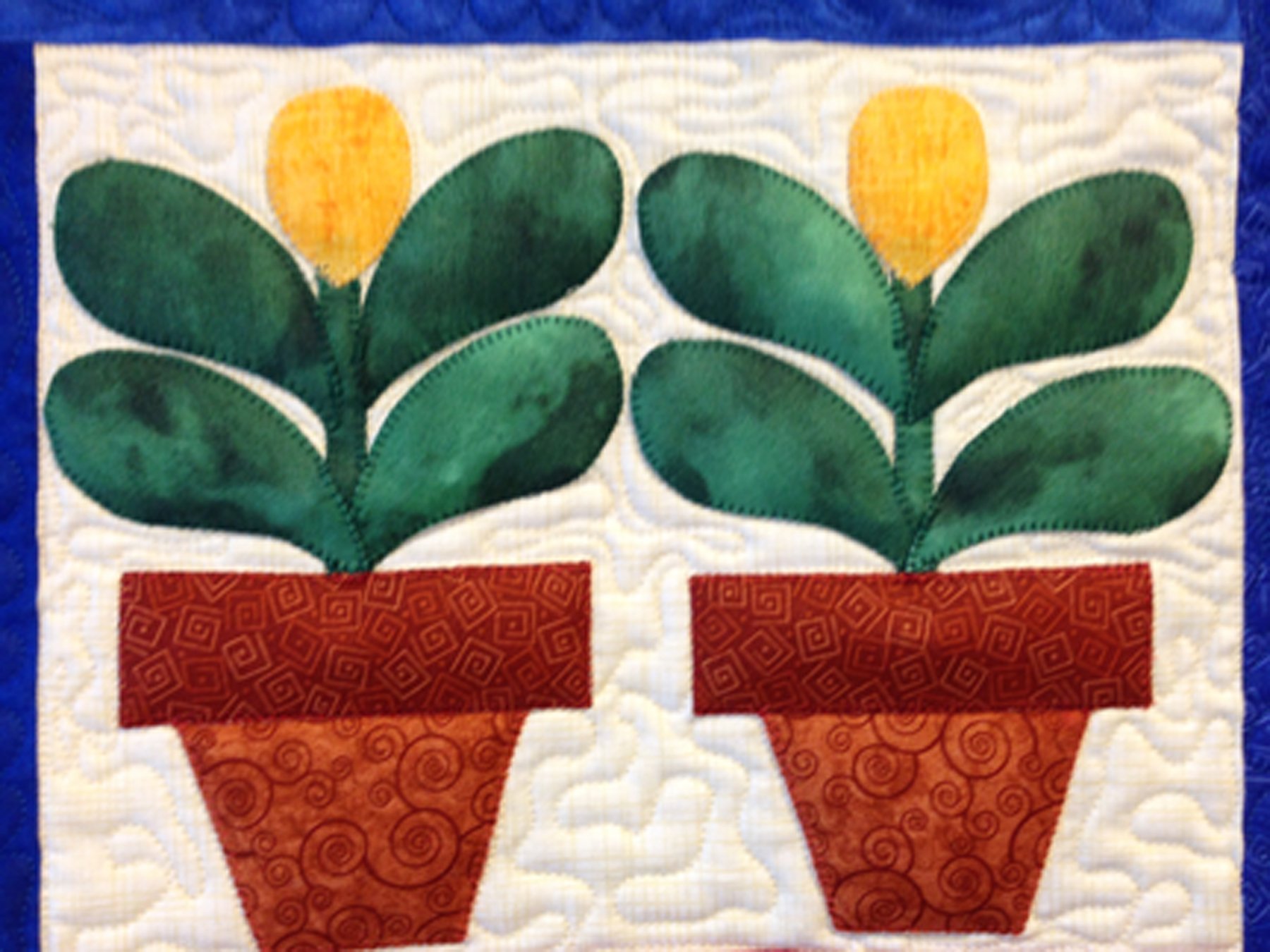 This project includes the book Teach Me to Applique by Pat Sloan, all the fabrics to complete the top plus binding, Steam-a-Seam fusible webbing, batting stablilizer for your applique blocks and a 3-hour kick-off class
to get started with your fusible applique! Sign up now! 302-533-5215 or click here to sign up!


Come in to see our sample, and to get more details!

$10 deposit will reserve your spot and will be applied to your first month!



HandiQuilter Event coming!


Four amazing classes being taught by HandiQuilter Educator Jane Hauprich. $35 per workshop or save 10% and sign up for all four! Call the shop and get on the list!



Fast Fun and Fabulous Free Motion Quilting - Saturday, Oct 27 9 - Noon

Backgrounds, Borders and Blocks - Saturday, Oct 27 1 - 4pm
Ruler Essentials - Sunday, Oct 28 9 - Noon
You can Do That on a Long Arm too?! - Sunday, Oct 28 1 - 4pm

---
Don't forget that Fridays are our Sewing Bee Days - come in and join the fun! Bring a project you are working on, meet new friends and get some quilting done! 10am - 4pm.

Thanks so much for subscribing to our newsletter! Hope to see you soon!
Erin




73 Marrows Road
Newark DE 19713
302-533-5215