Skip Navigation
Website Accessibility

Blue Hen Quilt Shop Class Blast!

---

Just in case you weren't sure... the Long Arm club and the Ruler Club are meeting this Saturday, the 23rd of June!

Long Arm Club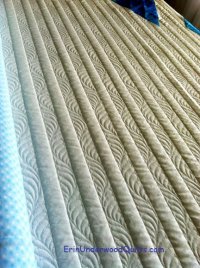 Saturday, June 23 9 am - 10:30 $15
This month we are talking quilting from the back- pantographs, groovy boards and more!


Handi Quilter Ruler Club


Saturday, June 23 at 11 am! Last meeting for Club #2. HandiQuilter has a special gift for for everyone who participated!



HandiQuilter also has Ruler Club of the Month #3. Click HERE to check out these fun rulers. All starting here at the Blue Hen August 18th.

Strip Club


Saturday, June 30 9 -10 am $10
Our sample looks great! Come see!

Make and Take - Snap Bag

Saturday, July 7th 9 - 10 am $5
Quick Curve Rulers Techniques

Saturday, July 7th $35
Mod Owl and Mod Flamingos are just a couple of pattern choices for this workshop!

Handi Quilter Long Arm Rental Training Class with Erin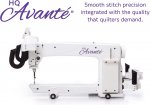 $60 Several times to choose from - or call the shop to set up a time that works for you!
---

Don't forget that Fridays are our Sewing Bee Days - come in and join the fun! Bring a project you are working on, meet new friends and get some quilting done! 10am - 4pm.

Thanks so much for subscribing to our newsletter! Hope to see you soon!
Erin




73 Marrows Road
Newark DE 19713
302-533-5215