Skip Navigation
Website Accessibility

Blue Hen Quilt Shop News!

---
Thank you all for subscribing to our Newsletter!

This email newsletter is packed with inspiring pictures.
Your email program may hide these pictures until you click on a button to display the images!
Click that button! It's worth it!


What's New at Blue Hen this month!

FABRIC! FABRIC! FABRIC! Lots of collections have come in lately - a little holiday, a little vacation and a little "just 'cause its pretty".
Fall Festival
Miracle in Bethlehem
Coral Reef
Dream
Boho Chic


Oasis
Nature's Garden
Strokes of Brilliance
And this isn't all - the shelves are filling up!

---
Mini Mosaic patterns by Cheryl Lynch

And let's not forget
. We've got accessories now! Lots of options! And if you need something we don't have, we can get it for you.

---
For you longarmers and machine quilters...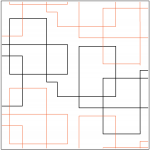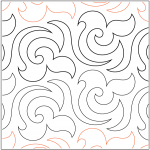 Pantographs for the Long arm - here's a few!





New Ruler of the Month Club


Handiquilter is starting another Ruler of the Month! These rulers are pretty cool! They work for both long arms and sit down/home machines Check them out here! $29 a month for six months or save 10% by paying in full - $156.60! Starting in August!

HandiQuilter Event coming! Saturday, October 27th and Sunday, October 28th.
Four amazing classes being taught by HandiQuilter Educator Jane Hauprich. Are you interested? Call the shop and get on the list!

---

Classes in June
Make and Take - Luggage Tag

Saturday, June 9 - 10 am $5
Make your suitcases stand out in a crowd!

Long Arm Club




Saturday, June 23rd 9:00 - 10:30 $15


Quilt From the Back - pantographs and groovy boards!

Ruler of the Month - Last meeting for this session!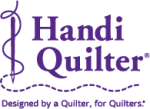 Saturday, June 23rd 11:00 - 12:30
New club session starting in August! See above for more details!

Strip Club
Saturday, June 30th 9:00 - 10:00 $10
We are working on this beauty now - and it's going to be amazing! Come see how we did it!

---
Sneak peak into the future...
Make n Take - Snap-shut bag




Saturday, July 7th 9:00 - 10:00 $5



Quick Curve Rulers with Jody Bitzel


Saturday, July 7th 10:30 - 3:30 $35
Mod Owls is featured here - many patterns to choose from. Learn how easily the Quick Curve Ruler works to make the piecing perfect!

Bread and Butter - with Jackie Mowday


Saturday, July 28th 11:00 - 3:00 $30
Join Studio 180 Certified Instructor Jackie Mowday to create the fascinating table runner using the Tucker Trimmer 1! More Studio 180 rulers and fast piecing techniques to come - stay tuned!


---
New Block of the Month starting in August!
Farmers Market by Pat Sloan
7 Month commitment - $28.95 a month


This project includes the book Teach Me to Applique by Pat Sloan, all the fabrics to complete the top plus binding, Steam-a-Seam fusible webbing, batting stablilizer for your applique blocks and a 3 hour class kick-off class to get started with your fusible applique! Call or come in to sign up now! 302-533-5215
---
Don't forget that Fridays are our Sewing Bee Days - come in and join the fun! Bring a project you are working on, meet new friends and get some quilting done! 10am - 4pm.

Thanks so much for subscribing to our newsletter! Hope to see you soon!
Erin




73 Marrows Road
Newark DE 19713
302-533-5215