Skip Navigation
Website Accessibility

Blue Hen Quilt Shop Class Blast!

---

Here are some upcoming events at the Blue Hen Quilt Shop - maybe we will see you soon!

Graphic Gems - Block of the Month

$31.95 for nine months. And if you finish your homework, you can earn 10% off the next month's blocks!
Come in and see this beauty in person. Beautiful gray, blue and green batiks! Hurry - 2 spots left. Call 302-533-5215 or come in to sign up!
Long Arm Club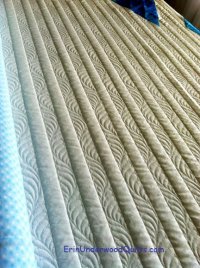 Saturday, March 16th 9 am - 10:30 $10
This month we are talking about background fillers.
Optional meeting time - Monday, March 19th 10 am. Sign up for Saturday but come on Monday.
Blue Hen Paper Piecing Club
Saturday, March 16th 1 - 4 pm $10
We are doing the film-strip block this month! Last block - next month is how to put it all together!
Poppins Bag with Mitzie Keys
3 sessions to make this sturdy little tote!
Starts Saturday, March 24 10 - 2 $60


Simply Binding with Mitzie Keys
March 24 1 - 3pm $20
Perfect your binding! Maybe even add a flange!

Strip Club


Saturday, March 31st 9 -10 am $10
This month is Daybreak. This quilt was made by a Blue Hen customer who graciously offered her quilt to hang as the sample. You should see it! Hand quilted!!

Handi Quilter Long Arm Rental Training Class with Erin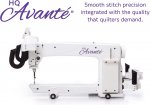 $60 Several times to choose from - or call the shop to set up a time that works for you!
---

Sneak Peak at April
Make and Take - Envelope Pouch




Saturday, April 7th 9 - 10 am $5



Tiny Tuffets with Erin Underwood

Saturday, April 7th 10:30 - 3:30 $45
Price includes the kit - just add fabric and feet!
---

Don't forget that Fridays are our Sewing Bee Days - come in and join the fun! Bring a project you are working on, meet new friends and get some quilting done! 10am - 4pm.

Thanks so much for subscribing to our newsletter! Hope to see you soon!
Erin




73 Marrows Road
Newark DE 19713
302-533-5215

---