Skip Navigation
Website Accessibility

Blue Hen Quilt Shop News!

---
Thank you all for subscribing to our Newsletter!

This email newsletter is packed with inspiring pictures.
Your email program may hide these pictures until you click on a button to display the images!
Click that button! It's worth it!


What's New at Blue Hen this month!



20-20 Club!
Come into the Blue Hen Quilt Shop five times between November 1st and December 31st, spend at least $20 (after all discounts are applied) each visit and earn 20% off all your shopping at the Blue Hen during the month of January, 2018! Yay! Plan ahead to chase away the winter blues! Come in, start shopping and get your membership card today!

All a Twitter - love those birds!


More ombres shaded light to dark!


Harmony sky - love the hydrangeas! And look what we did - added an ombre to the panel following the Panello II pattern instructions - just stunning!


Some beautiful batiks - here's a smattering of the new arrivals!



108" widebacks


And of course, many new blenders to round out the blues greens and purples.


Here's some ideas to help you use all this new fabric!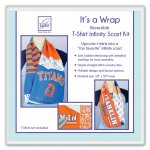 And this beautiful applique - Wisteria Lane


---

Classes in November
Make and Take - Petit Four Box with Jody Bitzel

Saturday, November 4th 9 - 10 am $5

Handi Quilter Long Arm Rental Training Class with Erin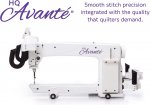 One on one classes with Erin to learn how to use the Handi Quilter Avante.
$60 - Lots of sessions scheduled but if you can't find the time that fits your schedule, call the shop to set up a time that works for you!



Triple Dresden Tree Skirt with Erin Underwood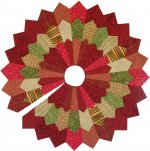 Saturday, November 11th 9:30 - 3:30 $40
Quilt as you go!


Blue Hen Paper Piecing Club
Saturday, November 18 1 - 4 pm $10
We are doing the Block #6! Bring your blocks - let's have a little show and tell!

Strip Club - No Measure Bargello
Saturday, November 25th 9:00 - 10:00
$10 for Demos, show-n-tell, door prizes and Donuts
Bring last month's project, Hanging Gardens, with the top completed for 10% off shopping that day!


Tessellating Trees Table Topper with Erin Underwood
Saturday, November 25th 10:30 - 3:30 $35
A quilt as you go project!

---
Sneak Peak at December
Make and Take - Scissor Holder with Jody Bitzel

Saturday, December 2nd 9 - 10 am $5
Auntie's Two Christmas Trees with Jody Bitzel

Saturday, December 2nd 10:30 - 3:30 $35

Yellow Brick Road with Mitzie Keys

Tuesday, December 5th 10am - 2:00 pm $25
Great for beginners wanting to hone their quilting skills!
---
Special pricing on Handi Quilter machines continues for just a little while longer! Have you always wanted one? Christmas is right around the corner -now's the time to put one on your wish list! Come into the Blue Hen and we will get you all set up! Hurry before the prices go up! Learn more about Handi Quilter here! Watch some videos! Get inspired!

---
Don't forget that Fridays are our Sewing Bee Days - come in and join the fun! Bring a project you are working on, meet new friends and get some quilting done! 10am - 4pm.

Thanks so much for subscribing to our newsletter! Hope to see you soon!
Erin




73 Marrows Road
Newark DE 19713
302-533-5215

---