Skip Navigation
Website Accessibility

Blue Hen Quilt Shop News!

---
Thank you all for subscribing to our Newsletter!

This email newsletter is packed with inspiring pictures.
Your email program may hide these pictures until you click on a button to display the images!
Click that button! It's worth it!

---
Well, here I sit in another hotel room writing the newsletter - hopefully it's the last time this year... Stop in and see the ladies while I'm out - give them something to do!

What's New at Blue Hen this month!
Handi Quilter classes and rentals are moving along well - want to try? Sign up for a pre-scheduled session or call Erin to find a time that works best for you! But then again, maybe you just want to quilt from the privacy of your home, we can help with that too! Lots of great specials right now for the Handi Quilter Avante and Fusions - Come in... let's talk about it!



We are busy replenishing our basic stock of fabrics - lots of pretty colors and wonderful blenders coming in every week - but have some more interesting things too! Take a look!
Toad-ally Terrific, Ellery and some new Australians!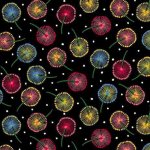 Some cool new rulers! Designed by Erin, actually! Shorter versions of the Creative Grids 15 and 22.5 degree rulers - same angles only shorties!


Both of the rulers can be used to make Tiny Tuffets - little, little tuffets for pin cushions and dolls. We have kits! And It's a Beauty! - a New York Beauty with no paper-piecing. It is totally rotary cut!

---
Strip Club starts Saturday, October 28th!
9:00 - 10:00 $10 includes your pattern!
Join us for Strip Club - watch a demo on the Hanging Gardens construction techniques and check out the way Erin bound this one. You may want to try it! And there may be a few door prizes too - ya' just never know...

Designed by Cozy Quilt Designs, each and every quilt uses 2-1/2" strips! Come see our October sample hanging in the shop! We got it done in a week - that's how easy it is!
---
Classes in October
Handi Quilter Long Arm Rental Training Class with Erin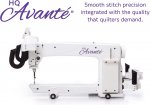 $60 Several times to choose from - or call the shop to set up a time that works for you!

Make and Take - Coffee Cup Insulator


Saturday, October 7th 9 - 10 am $5

Rope Basket with Jody Bitzel


Saturday, October 8th 10:30 - 1:30 $25


Free Motion Machine Quilting with Erin Underwood


Saturday, October 14th 9:30 - 3:30 $50


Blue Hen Applique Club with Mitzie Keyes
Saturday October 21st 9am - Noon $10
If you are a first timer, never fear! Each class teaches a new technique!
Blue Hen Paper Piecing Club
Saturday, October 21st 1 - 4 pm $10
Constellation with George Simacourbe


Saturday, October 28th 10:30 - 4:00 $40
Learn to create this block either with Paper-piecing or Templates - Love the alternate pattern it creates!

---
Check out Water Garden - a Block of the Month starting in January. Three different versions - which one do you want to make?!

---
Don't forget that Fridays are our Sewing Bee Days - come in and join the fun! Bring a project you are working on, meet new friends and get some quilting done! 10am - 4pm.

Thanks so much for subscribing to our newsletter! Hope to see you soon!
Erin




73 Marrows Road
Newark DE 19713
302-533-5215